Time left to save flat 15%
days
Hours
Minutes
Seconds
Cisco ACI Zero To Hero Training
Save Flat 15% Off
ENDS 30/09/2023
The Implementing Cisco Application Centric Infrastructure v1.1 (DCACI) & Implementing Cisco Application Centric Infrastructure - Advanced v1.0 (DCACIA) course show you how to deploy and manage the Cisco® Nexus® 9000 Series Switches in Cisco Application Centric Infrastructure (Cisco ACI®) mode. The course gives you the knowledge and skills to configure and manage Cisco Nexus 9000 Series Switches in ACI mode, how to connect the Cisco ACI fabric to external networks and services, and fundamentals of Virtual Machine Manager (VMM) integration. You will gain hands-on practice implementing key capabilities such as fabric discovery, policies, connectivity, VMM integration, and more. This course helps you prepare to take the exam, Implementing Cisco Application Centric Infrastructure (300-620 DCACI & 300- 630 DCACIA), which leads to CCNP® Data Center and Cisco Certified Specialist – Data Center ACI Implementation certifications.
Prerequisites
The fully benefits from this course, you should have the following knowledge and skillst
Understanding of networking protocols, routing, and switching
Familiarity with Cisco Ethernet switching products Understanding of Cisco data center architecture.
Familiarity with virtualization fundamentals

Next Step Training & Certification

DCCOR 350-601
CCIE Data Center

Services During Training

5xCCIE Certified Trainer with Industry Experience
Study Resources: Study Guide I Recorded Video's I Lab Access I Virtual Lab Setup
Support: 24/7 Training, Lab & Management Support
Webinar: Free Webinar's With Industry Experts in New Technologies
Free Complimentary: Free Complimentary Course based on Performance.
NES Certificate: After Training & Feedback Process
Lab Access: Lab on all the blueprint topics Lab Access for individuals
Sessions: Personalised Sessions for Exam Preparation from Certified Trainer

Cisco Application Centric Infrastructure v1.1 (DCACI):

1.0 : ACI Fabric Infrastructure:

1.1 Describe ACI topology and hardware
1.2 Describe ACI Object Model
1.3 tilize , event record, and audit log
1.4 Describe ACI fabric discovery
1.5 Implement ACI policies

1.5.a Access
1.5.b Fabric

1.6 Implement ACI logical constructs

1.6.a Tenant
1.6.b Application profile
1.6.c VRF
1.6.d Bridge domain (unicast routing, Layer 2 unknown hardware proxy, ARP flooding)
1.6.e Endpoint groups (EPG)
1.6.f Contracts (filter, provider, consumer, reverse port filter, vzAny, VRF enforced)

2.0: ACI Packet Forwarding:

2.1 Describe endpoint learning
2.2 Implement bridge domain configuration knob (unicast routing, Layer 2 unknown hardware proxy, ARP flooding)

3.0: External Network Connectivity:

3.1 Implement Layer 2 out (STP/MCP basics and EPG port bindings)
3.2 Implement Layer 3 out (excludes transit routing and VRF route leaking)

4.0 : Integrations:

4.1 Implement VMware vCenter DVS integration
4.2 Describe resolution immediacy in VMM
4.3 Implement service graph

5.0: ACI Management:

5.1 Implement out-of-band and in-band
5.2 Utilize syslog and snmp services
5.3 Implement configuration backup (snapshot/config import export)
5.4 Implement AAA and RBAC
5.5 Configure an upgrad

6.0 Anywhere:

6.1 Describe Multi-Pod
6.2 Describe Multi-Site
Cisco ACI Zero To Hero Training

Cost
INR 51,000

₹60,000

(15% off) valid till 30-9-2023

Duration
62 Hours Code: (300-620, 300-630)
Instructor
5xCCIE Certified
Weekdays
Tuesday To Friday (1.5 Hours/Day)
Weekend
Saturday-Sunday (2 Hours/Day)
Mode
Online-Classroom Training
Cisco Exam Cost
USD $300 (exclu. tax)
Installments Options
NO EMI Options Available
Enroll Now
Implementing Cisco Application Centric Infrastructure - Advanced v1.0 (DCACIA):
1.0: ACI Packet Forwarding:
1.1 Describe packet forwarding between leafs (VxLAN)
1.2 Implement server NIC teaming with ACI
1.3 Implement endpoint learning optimizations (local/remote endpoint, limit IP subnet, enforce subnet check, IP dataplane leaning option in VRF, loop detection, and rogue EP)
2.0: Advanced ACI Policies and Integrations:
2.1 Implement Layer 3 out transit routing
2.2 Utilize common tenant
2.3 Implement VRF route leaking
2.4 Implement Layer 3 out VRF route leaking
2.5 Implement contracts (pcTag, global pcTab, contract priorities, taboo, and deny filter)
2.6 Implement Layer 4 through Layer 7 PBR (including use cases)
3.0: Multipod:
3.1 Implement IPN
3.2 Describe packet flow between pods
3.3 Describe firewall and load balancer design with multipod
3.4 Implement service graph with multipod
4.0: Multisite:
4.1 Implement Multi-Site Orchestrator
4.2 Implement ISN
4.3 Describe stretched component options
4.4 Describe communication across sites
5.0: Traditional network with ACI:
5.1 Describe network-centric and application-centric designs
5.2 Describe STP BPDU handling in ACI (FD-VNID and VLAN pool consideration)
5.3 Describe migration considerations
Why Choose NES For Cisco-ACI?
Expertise and Experience: Look for a training provider with a proven track record in delivering high-quality Cisco CCIE training. Check for the qualifications and experience of their instructors.
5xCCIE Trainer: Mostly training provider showing only CCIE certified for the promotion, and we are different because, All CCIE Track deliver by Our Expert 5xCCIE Trainer only. He share with you the real time experience as per the market requirements.
Live Sessions Recordings: This is unique feature as provided by NES, we will give candidates to live recording classes so that all person having the own logins and 24x365 Days they can use the own batch recording, to recall each and every points.
24x7 Support: NES provide 24x7 Lab and Management support, not only to written we will give the assurance to be the best services ever.
Certified Trainer: NES Having a pool of CCIE Data Center certified Trainers and handling the real time industry experienced.
Comprehensive Course Content: Ensure that the training courses cover all the necessary topics and skills required for the specific CCIE track you're pursuing. The courses should be up-to-date with the latest Cisco technologies and best practices.
Hands-on Labs and Practical Experience: Practical experience is crucial for CCIE Data Center preparation. Look for courses that offer hands-on labs and opportunities to work with real Cisco equipment or simulators.
Flexibility and Accessibility: Online training should be flexible and accessible, allowing you to learn at your own pace and from any location.
Student Reviews and Testimonials: Check for reviews and testimonials from past students to gauge the effectiveness and quality of the training.
Cost and Value: Compare the cost of the training courses with the value they provide in terms of content, support, and practical experience.
Who should attend
Network Architect
Network Engineer
Network Designer
Network Administrator
Consulting Systems Engineer
Network Engineer
Systems Engineer
Data Center Engineer
Technical Solutions Architect
Integrators/Partners
Network Manager
Storage Administrator
Sameer Khan
I'll just completed ccna training at Net Expert Solution , Now i am glad for joining this institute , because of Trainer is very Helpful and Experienced , Also this institute provide Recorded Sesssion. I'll Highly recomended to join this institute.
Aasim Khan
I Joined CCNA From Net Expert Solutions, Overall training exceeded my expectations. It was very well organized, all topics were clear, detailed and very well explained. The instructor answered all questions. Thanks NES Team
Sagar Kumar
I have done my CCNA from NET EXPERT solution.i had a great experience over there.All the Teaching staff so helpful and very supportive They helped me to understand any of the topics.They given me more practicals rather than the theory.Very thanks to NET EXPERT solution.
Sulhela Sheikh
I was doing my CCNA, CCIE courses from net expert solutions really they provides wonderfull service and all teachers and faculty is very supportive and now I am placed in cognizant, Special thanks for sunit sir you are the great teacher and mentor thank you for supporting me..
Asgar Alam
It is a very good training institute; I took AWS cloud training from here, which was very helpful for me. Thank Net Expert Solutions. & Specially Arshi Ma'am.
sachin rajput
Hello I am Sachin Kumar Your institute is very helpful for me and my further studies . Your trainer is so good and they are helped me for clearing all my concepts and doubt.
Abhishek Chauhan
I have done my CCNA from NET EXPERT solution. i had great experience over there. All the teaching staff were so helpful and supportive They helped me to understand the topics . They give more practicals rather than the theory . They have their own labs and server through which i learn a lot .
Ashutosh Gautam
For a fresher like me this is the best place to start your IT Career, instructors in the institute gives you a practical approach to boost your skills in this field. They also have different routers and switches to do hands on device. Best in Noida
JIGAR PATEL
I was very impressed with Gagan Malhotra, he exceeds an expectation goin above and beyond training by taking students to next level in getting certified. He keeps informing me about preparation material for exams and the most important thing that he highly focused on was practical rather than theory which was best for me to understand easily. I was one of the student who recently got certified CCNA through his initiative.
Hitesh Chaudhary
It's excellent institute ; special thanks to the trainer who guidence me Alot during the CCA and CCNP training . thank you for the training and guidance NET EXPERT SOLUTIONS
Ankit Sirohi
It's excellent training institute, special thanks to the training who guidence me a lot during the CCNA and CCNP training. Thank you for training and guidance Net Expert solution
Babul Singh
It's excellent training institute , special thanks to the trainer who guidence me a lot during the CCNA training. And also thanks to management team..
Naveen Kumar
I have done CCIE enterprise infrastructure course from Net Expert solutions. It is very good institute & fantastic atmosphere for study. Faculties are very friendly & always ready to for the help.
Amit Dutta
I am thankful to NES who has support me to gain my knowledge in AWS, i appreciate to Sunit sir who gave me the classes and share practical knowledge over AWS. Also thanks to Ms.Shaila and Ms.Arshi for her support.
Nagma CHAUDHARY
Nice place to enhance the skills, keep yourself update with latest technology in market, take the courses and do whenever, wherever you want, nice latest updated trainers with cool presentations skills. Most Recommened Centere.
Shashikant Tiwari
It's excellent training institute , special thanks to sunit sir who guidence me lot during the sdwan and AWS cloud training.
VISHW NATH
Best institute Net Expert solution In future best platform about learn Net Expert solution online ,And best teachers perfect solution any questions and proper answer So I am happy
Mateen Walizada
Net Expert is an is excellent training center. The instructors are highly professional and have vast knowledge and the staff are really cooperative and always available, I highly recommend Net Expert for those who want to study Cisco and another vepro, additionally, they provided lab work that is unique to the exam being taken & works perfectly with the rest of the curriculum.
Arpit Semwal
The institute is superb, interactive and useful. I did my CCNA course in this institute. The trainer were very supportive, helpful and cleared all my doubts patiently.
Ayush Joshi
The course was good and the instructor also had thorough knowledge of what they are teaching. The faculty was also supportive and their teaching style helps students to grasp the topics in an effective way
Suraj Kumar
first thank you to Ms. Arshi for hats off her work. She is follow up me since April 2021 to till date for ccna and Microsoft certification course. must be proud to her where she work for institution. thank u again Ms. Arshi. i will definately join your institution for CCNP or other professionals course.
Prerna
Hi Everyone, This side prerna, I Enrolled at Net Expert Solutions for AWS. Trainers & 24*7 well-equipped lab was very good at NES. I learned Everything on live racks. I will suggest If anybody is looking for a career in networking. then you can join NES & build Your career, this is an amazing platform for networking.
Frequently Asked
Questions
1

What is Cisco ACI Certification Training?
Cisco ACI Certification Training is a program designed to teach individuals how to deploy, manage, and troubleshoot Cisco's Application Centric Infrastructure (ACI) solution. It is a comprehensive training that covers all aspects of Cisco ACI, including policy-driven application deployment, automation, and management.
2

Who is the target audience for Cisco ACI Certification Training?
The target audience for Cisco ACI Certification Training includes network architects, network engineers, data center engineers, and IT professionals who are responsible for designing, deploying, and managing data center networks.
3

What prerequisites are required for this course?
To Enroll in the Cisco ACI Certification Training, you should have a basic understanding of networking concepts and protocols. Familiarity with Cisco's routing and switching technologies is also beneficial.
4

What are the benefits of getting Cisco ACI Certified?
The Cisco ACI Certification demonstrates your proficiency in deploying, managing, and troubleshooting Cisco's ACI solution. It validates your knowledge of advanced networking concepts and helps you gain credibility in the industry. Additionally, it can enhance your career prospects and earning potential.
5

How can I prepare myself before attending the Cisco ACI Certification Training?
Before attending the Cisco ACI Certification Training, you can familiarize yourself with the ACI solution by reading Cisco's ACI documentation and watching online tutorials. You can also practice using the ACI simulator or virtual lab environment.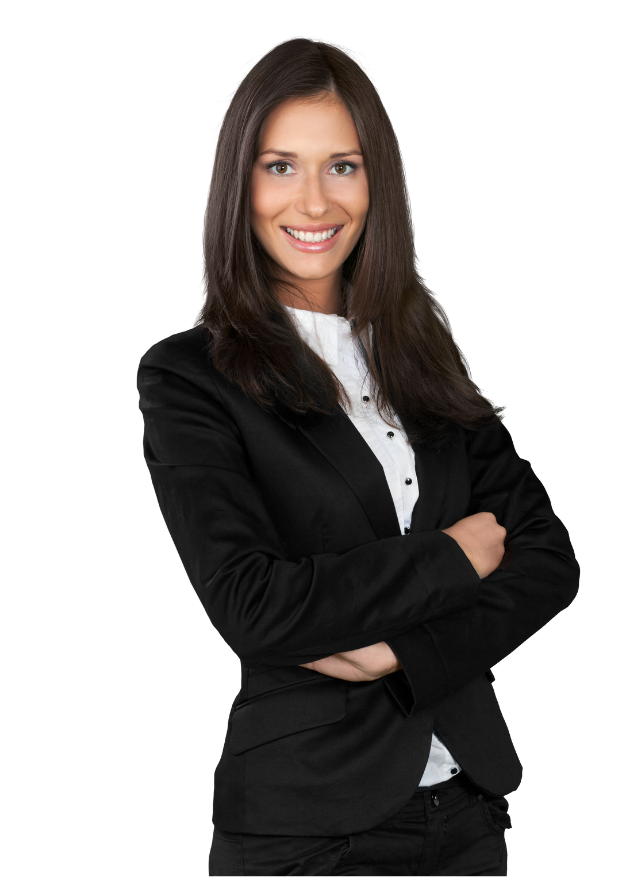 Got a Confusion about career, What You do?
Chat with our Network Career Consultant Expert Today!
Write To Us
Chat With Us